Welcome to Rula Lenska's Official Website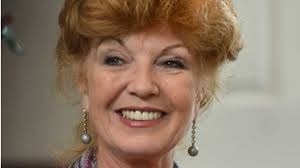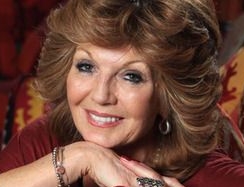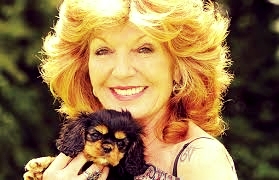 Rula Lenska is one of Britain's best loved actresses. Since her breakthrough in Rock Follies in 1976, she has appeared in numerous movies, television programmes and stage productions. Having had roles in such iconic shows as EastEnders, Doctor Who, One Foot In The Grave and Footballers' Wives, Rula also had the joint leading role with her friend John Inman in the 1981 comedy series Take A Letter Mr Jones. In 2006, Rula appeared on British TV in Celebrity Big Brother and as the result of a task on the show with politician George Galloway, ended up on the front page of the New York Times! Rula was also one of a handful of celebrities who were interviewed between musical performances during the 1985 Live Aid broadcast. Rula is currently playing Claudia Colby in the iconic British soap, Coronation Street. Rula originally appeared in the show between December 2009 and May 2011 before reprising the role in July 2018. The door is never closed so who know if we may see her again in the soap one of these days.
The list of artists who Rula has worked with over the last forty-five years reads like a Who's Who of British stage and screen: Joan Collins, Bernard Cribbins, Tim Curry, Les Dawson, William Gaunt, Gerald Harper, Bob Hoskins, John Inman, Derek Jacobi, Lila Kedrova, Penelope Keith, Joanna Lumley, Miriam Margolyes, Alistair McGowan, Morecambe and Wise, Oliver Reed, Peter Sellers, Imelda Staunton, Alison Steadman, Eric Sykes.. to name but a few!
Rula has voiced numerous audio books and was in several series of radio show The Hitchhiker's Guide to the Galaxy, which first aired on BBC Radio 4 in May 2005.

Rula published her memoirs, entitled My Colourful Life, in 2013 and is fluent in English, Polish, German, French, Spanish and Italian. Rula is also a qualified hot air balloon pilot. She was one of a host of celebrities who were involved in Cadbury's legendary Wispa bar adverts in the 1980s and was part of the chocolate bar's relaunch in 2007.
Keep an eye on our News page for details of Rula's forthcoming projects on stage and screen!