News
Rula appeared at the Sarah Thorne Theatre in Broadstairs on Sunday 15th March in a talk entitled From Dzików to Willesden Green, based on the memoirs of her mother Elizabeth 'Bisia' Carroll.
Rula attended the Women in Film and TV Awards on 6th December 2019 at the London Hilton on Park Lane. Watch an interview with Rula at the event here.
In November 2019, Rula did a great interview with animal welfare charity, Mayhew. Read the interview here.
Rula was part of an exciting Rock Follies Q&A along with Charlotte Cornwell, writer Howard Schuman and composer Andy Mackay at the BFI on the Southbank in London on Sunday 27th October 2019. All episodes of the first Rock Follies series were also screened at the event. To watch the exclusive interview click here.
Rula appeared on ITV's Lorraine show with her Corrie co-star and flatmate, Maureen Lipman on 3rd October 2019. Watch the clip here.
We hope you're enjoying watching Rula as Claudia Colby in Coronation Street as much as we are! Here's an exclusive photo of Rula with her two pals from the show, William Roache and Sue Nicholls, aka Ken Barlow and Audrey Roberts.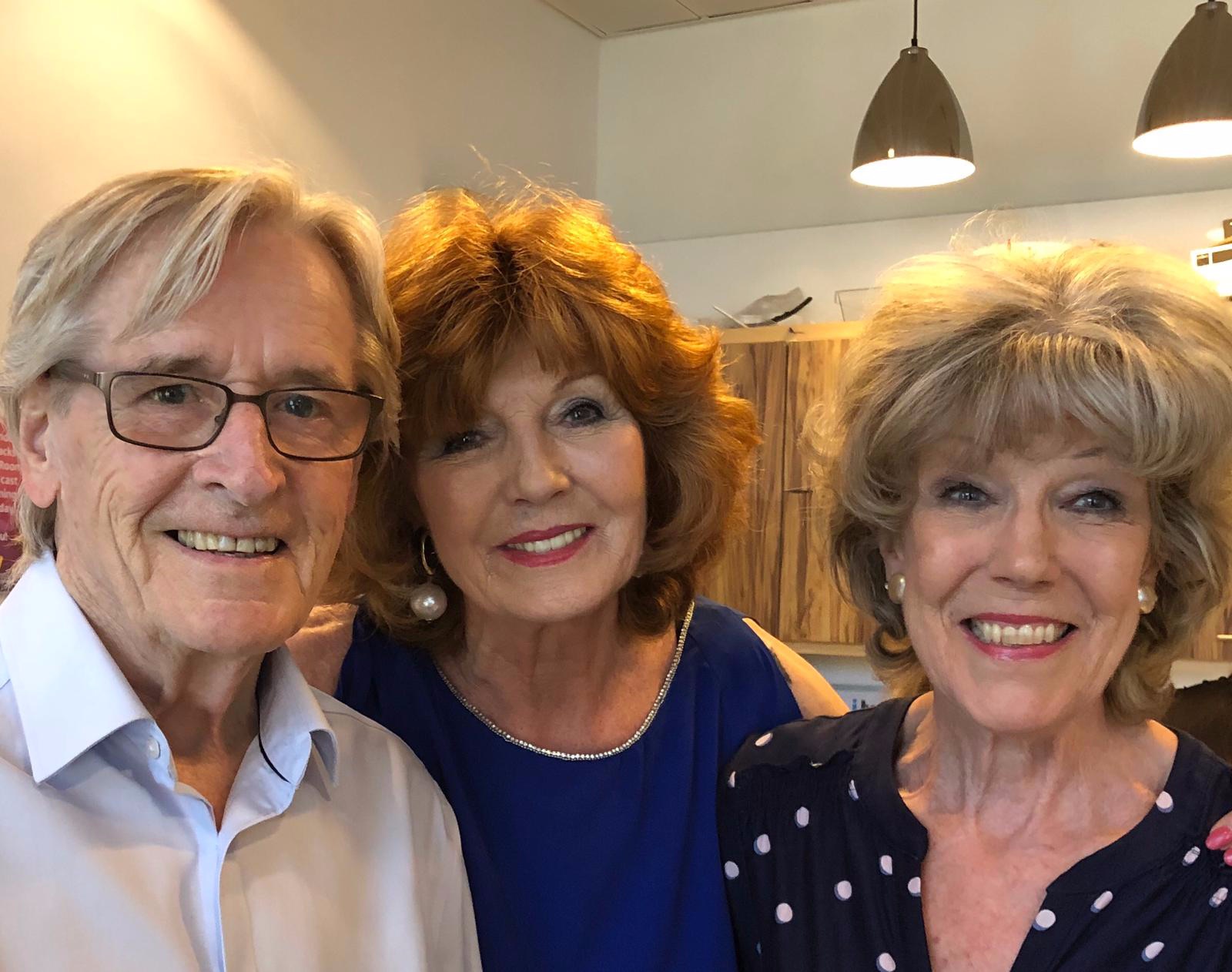 Rula has been getting some great reviews on reprising her role in Corrie and has been featured in several newspaper and magazine interviews. Click here to read a great one from the Metro newspaper.
Rula was at 10 Downing Street on Monday 6th August 2018, lending her support to Save The Asian Elephants (STAE) at their petition presentation to the Prime Minister.
Rula appeared at The Kenton Theatre, Henley-on-Thames, on Friday 13th April 2018 in a talk entitled From Dzików to Willesden Green, based on the memoirs of her mother Elizabeth 'Bisia' Carroll.
Rula appeared in a special show at the Crazy Coqs in London on 8th April 2018 where she read from her mother's memoirs.
Rula starred in a new production of The Case of the Frightened Lady, which opened at the Theatre Royal, Windsor on 10th January 2018 before beginning a national tour.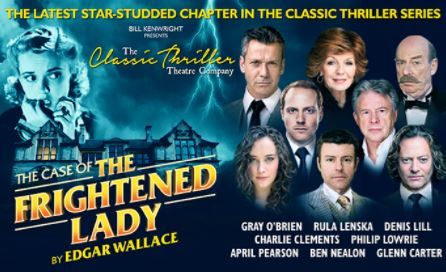 Rula appeared as a special guest at the Crazy Coqs in London between the Christmas and New Year holidays in 2017.
Rula was part of an exciting new show on Channel 5 entitled A Celebrity Taste of Italy. The first episode was broadcast on Friday 29th September 2017. Here's a photo of Rula with the other celebrities: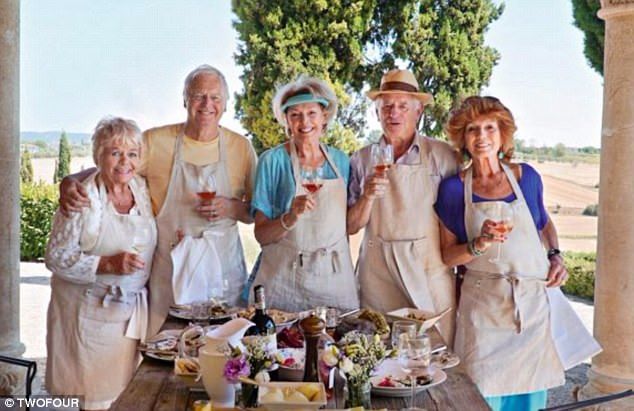 During the summer of 2017, Rula was involved in an exciting new shopping channel which launched on 29 August 2017 called Shopping Nation. Here are some exciting shots from the filming: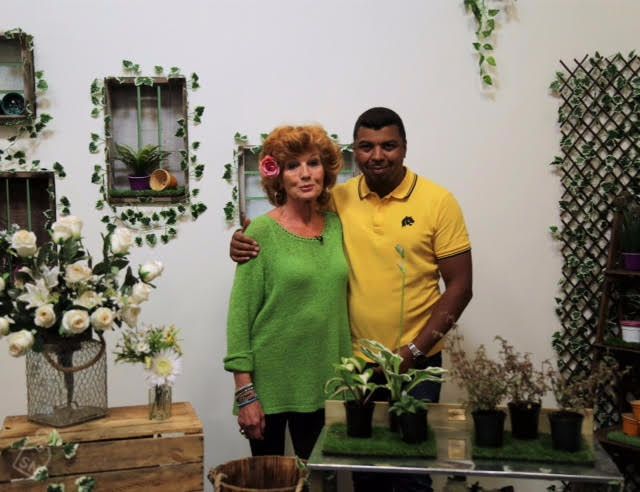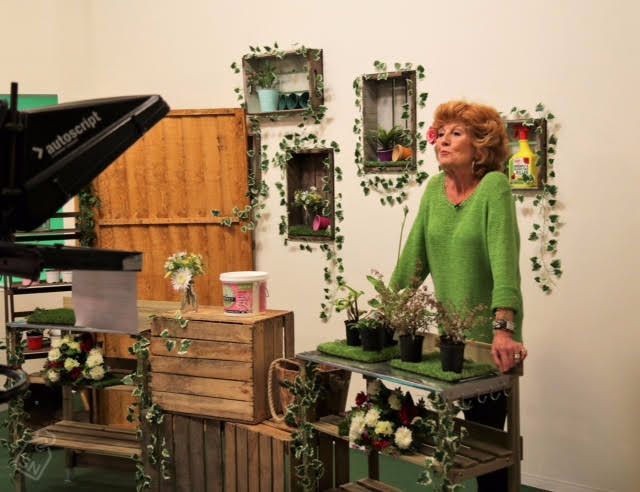 Rula can be seen in her friend Colin Collier's video for his single, Picture of You. Watch the video here:
An Evening With Rula Lenska took place on 17th June 2017 at the So & So at the Bridge Theatre in London. During the evening there was a performance of Peace And War: Extracts from the Memoirs of Elizabeth Carroll, read by her daughter, Rula. All proceeds from tickets were donated to the Women & War festival. The reading was followed by a Q&A, hosted by Sarah Lawrie.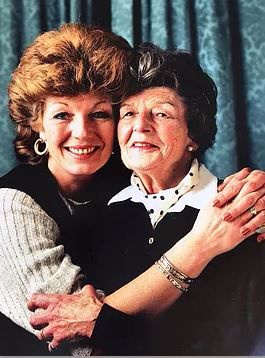 In 2016, Rula appeared in Eurobeat, a new musical comedy based on the Eurovision Song Contest! She starred alongside Lee Latchford-Evans from the group Steps. We're hoping that the show will soon transfer to the West End.